yarn [yahrn] n.
"An item to which the word 'enough' does not apply"
North Alabama's Premiere fiber studio. Dedicated to making great yarn accessible for every budget and style to Huntsville and Madison Alabama. Every product in the store is hand selected by the owner.
[masterslider id="2″]
Our Story
Come for yarn; leave with friends
Take a virtual tour of our local yarn shop below!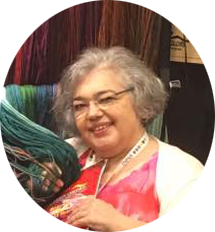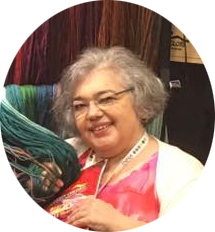 After graduating from the University of Alabama in Huntsville with an Industrial and Systems Engineering degree, Anastasia "Nina" Antonison fell in love with fiber. Armed with her degree in Engineering she decided to take her skills and open up a local yarn shop(lys) in Huntsville, AL to sell and promote the crafts of knitting, crocheting, weaving and spinning to Huntsville and Madison Alabama.
Nina commits to bringing the best quality of natural fibers to the Tennessee Valley.  Everything in the store is personally selected to bring the best natural fiber to the Huntsville and Madison.
Check out Huntsville/Madison's LYS on
Machine Winding
One of the only stores that will machine wind your skeins in record time.
Free Advice/Tips
In the store, we do not charge for project help or advice, all that is asked is for you to patron the store.
Regular Knit-Alongs
Check out our events for our knit-alongs.  Learn new techniques and meet others!